Cats on Top Heading into Final Round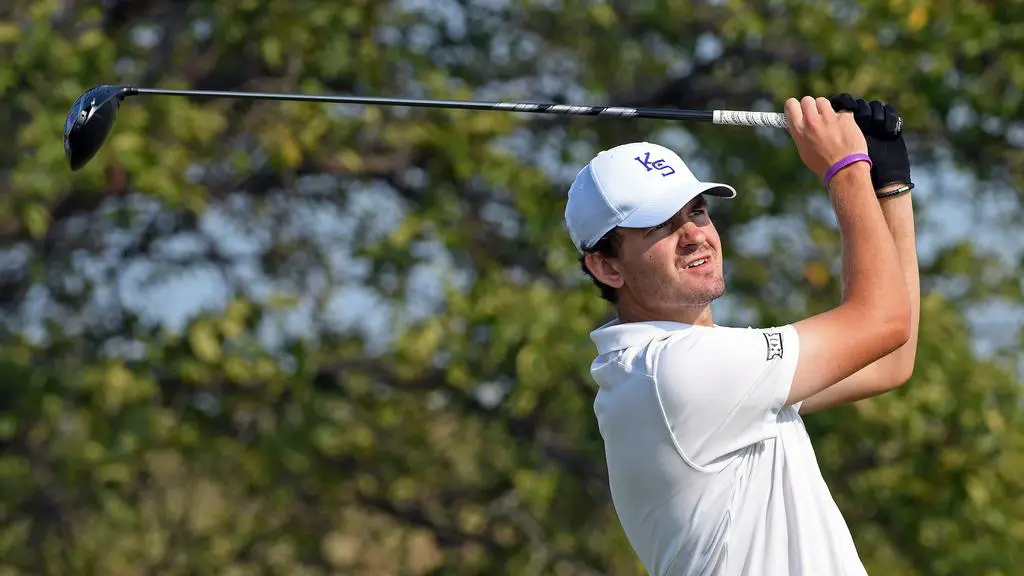 WINSTON-SALEM, N.C. (Kansas State Athletics) – With four Wildcats in the top-10, the Kansas State men's golf team is in first place at the Old Town Collegiate, holding a five-stroke lead over Southern Miss following the first two rounds on Monday.
Though it's their first trip away from Colbert Hills this season, the Cats felt right at home at the par-70, 6,966-yard Old Town Club as K-State's two-round total is at 16-under par 544.
A strong 6-under par 274 first round began the day, but the Wildcats started to take control with a blazing 10-under par 270 second round.
The level of consistency displayed and the depth of the Wildcats' lineup have been the difference so far.
"Obviously, I'm very pleased with how we played today," said head coach Grant Robbins. "All five guys were very solid. I thought they did a great job of being patient and disciplined all day. The hole locations were very tricky, and if you got too aggressive going right at them, you could get into some trouble."
The front-runner for K-State so far is Will Hopkins, who's tied for seventh place at 4-under par 136 behind back-to-back 2-under par 68 rounds. Hopkins came up with a crucial second round eagle on hole seven to move up the standings and put himself in position for his fourth career top-five finish.
Cooper Schultz, Laurenz Schiergen, and Nicklaus Mason are all tied for ninth place at 3-under par 137.
Schultz shot a 2-over par 72 first round before firing a 5-under par 65 second round that included eight birdies.
Schiergen carded an even-par 70 first round and a 3-under par 67 second round, while Mason flipped those results with a 3-under par 67 first round and an even-par 70 second round.
Tim Tillmanns is at 1-over par 141 and tied for 25th place following a 3-under par 69 first round and a 2-over par 72 second round.
It will be an exciting finish in Tuesday's final round as the 63-man leaderboard, which is led by Will Morlan of Furman at 9-under par 131, is neck-and-neck on the par-70 course.
Kansas State will be looking to win back-to-back team titles for the first time since 2009 and the fourth championship of the Robbins era when the final round commences Tuesday by way of a shotgun start at 6:30 a.m. (CT).
"We are excited about the opportunity tomorrow," said Robbins. "We just have to come out with the same mindset, play smart golf and let the scoring opportunities come to us."
Fans can follow live scoring on Golfstat.com.