K-State Unveils 2023 Baseball Schedule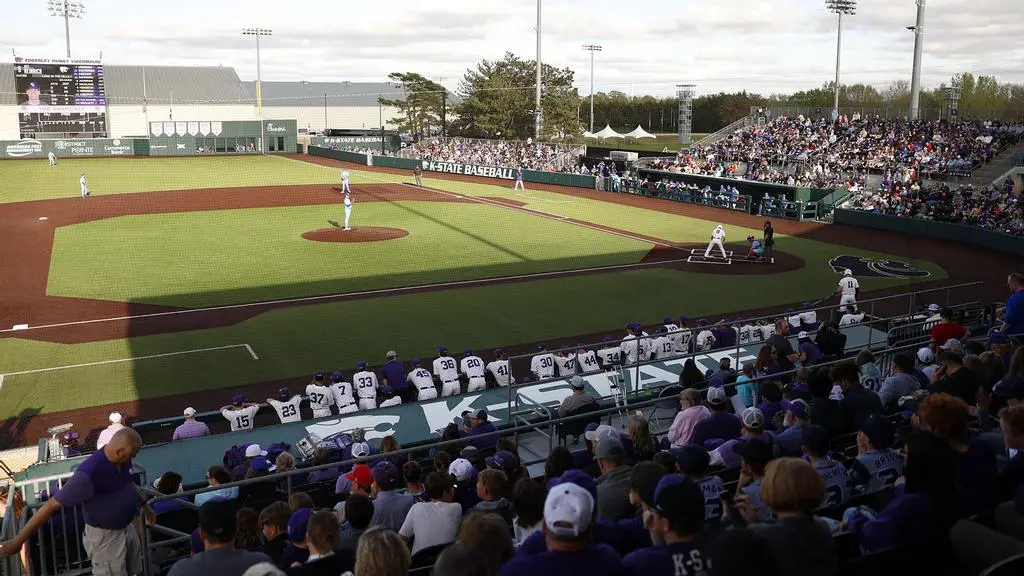 MANHATTAN, Kan. (Kansas State Athletics) – A total of 27 home games and 23 games overall against teams that made the NCAA Tournament a year ago highlight the 2023 Kansas State Baseball schedule as fifth-year head coach Pete Hughes and the Big 12 Conference announced the Wildcats' slate for this coming spring.
The 2023 campaign gets underway with a 10-day, eight-game road trip in the state of Texas beginning with a four-game series at Stephen F. Austin beginning on Friday, February 17 and concluding on Monday, February 20. Following a Wednesday-night contest at Lamar, the Wildcats will take part in the Karbach Round Rock Classic at Dell Diamond in Round Rock, Texas. K-State will play LSU on Friday, February 24, Sam Houston on Saturday, February 25, and conclude the trip with a matchup against Iowa on Sunday, February 26.
After a game at Omaha on Tuesday, February 28, the Wildcats open their home slate with a seven-game homestand against Army and new Division I program Stonehill the weekend of March 3. The Wildcats will face Army on Friday, March 3 and Sunday, March 5, while they take on Stonehill on Saturday, March 2 and Monday, March 6. K-State then welcomes Youngstown State for a three-game set beginning Friday, March 10.
K-State travels back to Omaha to face Creighton on Wednesday, March 15 prior to its Big 12-opening series at Baylor the weekend of March 17. The Wildcats will be back in Manhattan for a two-game series against St. Thomas on Tuesday, March 21 and Wednesday, March 22 prior to their Big 12 home opener against Oklahoma the weekend of March 24.
A quick two-game series at Air Force on March 28 and 29 precedes another Big 12 series against West Virginia the weekend of March 31, while the Wildcats finish that quick four-game homestand against Nebraska on Tuesday, April 4.
The Wildcats are on the road for 10 of the next 12 games beginning with a three-game set at Texas Thursday through Saturday, April 6-8. The Dillons Sunflower Showdown against Kansas will be held in Lawrence April 14-15, which is sandwiched in between home games against Creighton (April 10) and Wichita State (April 18). K-State then heads to California for four games, beginning with a three-game series at UC Irvine the weekend of April 21 and a game at UC Riverside on Tuesday, April 25.
Nine of K-State's final 13 games are in Manhattan beginning with a series against Texas Tech the weekend of April 28, and, after a contest at Wichita State on May 2, the Wildcats host Southeast Missouri the weekend of May 5. K-State's final Big 12 road series is at Oklahoma State the weekend of May 12, while its final regular-season series of the year is at home against TCU the weekend of May 18.
The 2023 Phillips 66 Big 12 Baseball Championship will again be held at Globe Life Field in Arlington, Texas, May 24 through May 28. The 2023 NCAA Baseball Tournament begins June 2.
Exact game times in addition to broadcast and ticket information will be announced at a later date. Every K-State baseball game can be heard on News Radio KMAN (93.3 FM, 1350 AM) with streaming audio online at K-StateSports.com.