K-State Dominates Both Sides of the Ball in 48-0 Dismantling of Oklahoma State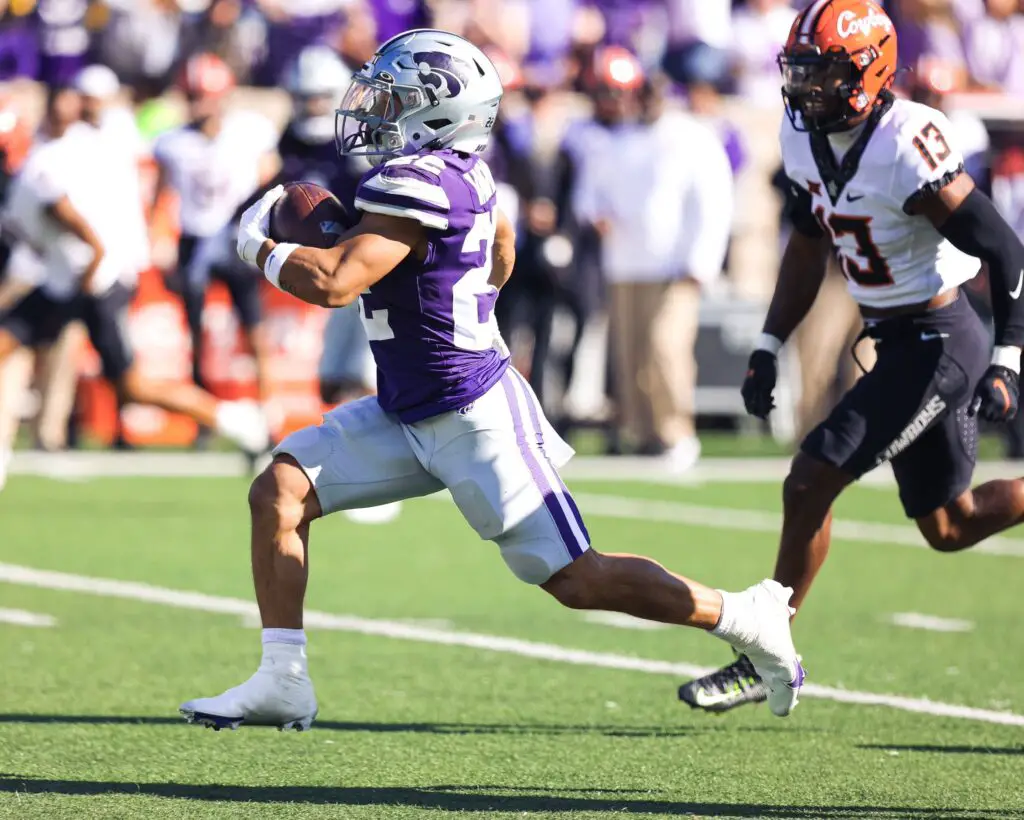 Quarterback Will Howard hit nine of 11 passes during one stretch in the 2nd quarter, three going for touchdowns and #22 Kansas State's defense completely befuddled #9 Oklahoma State's offense in a 41-0 pasting at Bill Snyder Family Stadium Saturday.
Howard had converted on 6 of 12 to start the day, including his first two, before catching fire and propelling the Cats to the huge advantage. He had already thrown a 38 yard TD pass to Kade Warner to open the scoring before adding strikes to Phillip Brooks (31 yards), Warner again (41 yards) and Deuce Vaughn (1 yard).
Vaughn added a 62 yard run in the first quarter as K-State would take a 14-0 advantage into the second and turned up the jets.
The Wildcat defense held the Pokes to 16 total yards of offense in the 2nd quarter.  Julius Brents intercepted Spencer Sanders and the final drive of the first half for K-State ate up all but seven seconds of the remaining 6:42.
Brents' interception was one of three turnovers gained by the Wildcat defense on the day. Austin Moore forced a fumble that Keaton Mott recovered in the first quarter. The play wiped out a lengthy pass reception that had the Cowboys down to the K-State 18, as they tried to answer Vaughn's rushing TD.
Oklahoma State would never mount a real threat again. Only four drives the remainder of the game would exist beyond five plays for the Cowboys as they never were able to run the football and Sanders was scattershot while under pressure. The veteran quarterback was 13-26 for 147 yards and was sacked three times.
With the win, Kansas State becomes bowl eligible and remains a game back of TCU in the Big 12 standings. Now 6-2, 4-1 in the conference, the Cats host Texas on November 5th. The Longhorns had a bye this week.
Final stats below.