Cats Open Big 12 Match Play with Victory Over Texas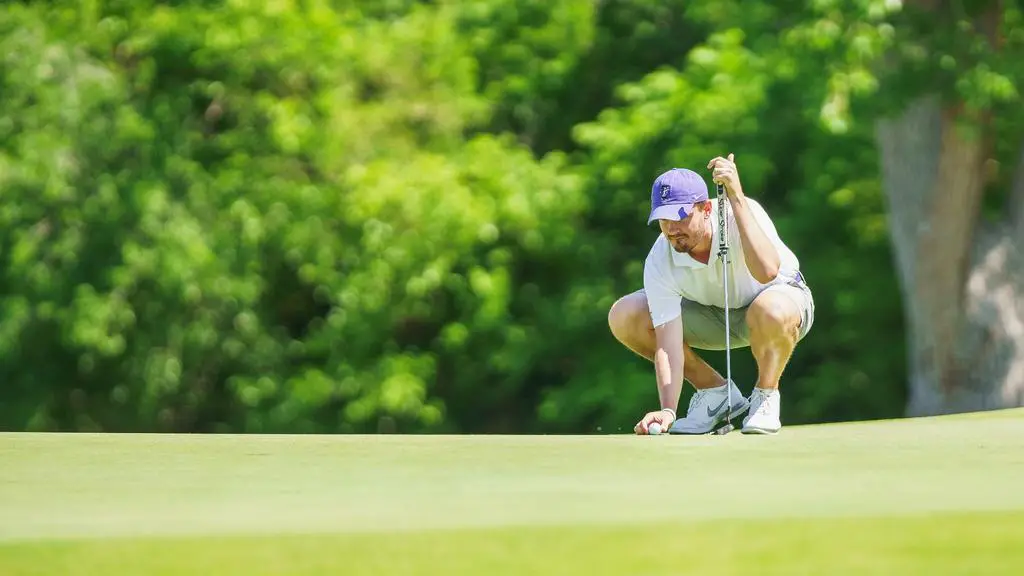 HOCKLEY, Texas (Kansas State Athletics) – The Kansas State men's golf team got started on the right note at the Big 12 Match Play Tournament on Monday with a thrilling 4-2-0 win over No. 21 Texas at the par-71, 7,007-yard Club at Houston Oaks.
"It was a great team win," head coach Grant Robbins said. "We got off to a little bit of a slow start but really gained momentum in three of the matches about halfway through."
As it's been all season, the victory over the defending champs was a definition of team effort.
"Laurenz (Schiergen) was pretty dominant all day, Luke (O'Neill) and Tim (Tillmanns) made some clutch birdies, and Will (Hopkins) was just rock solid," said Robbins.
The biggest moment of the day came from Hopkins when he sunk a 25-foot birdie to win his head-to-head matchup 1 Up and put the match on ice.
Schiergen ran away with his match, taking four straight holes to open his back nine en route to a 6&4 win. O'Neill got his victory 4&3, while Tillmanns won 3&2.
The two losses came in close fashion as Schultz fell 2 Up and Mason lost 2&1.
"I'm really proud of the poise they played with today. We just kept grinding and found a way to get the win," said Robbins. "Now we have to put this behind us and get ready for the challenge of going against the number one team in the country tomorrow."
K-State didn't have a match in Monday's second session of pool play but will resume action Tuesday morning at 8 a.m. by facing off against the No. 1 seed and top-ranked team in the country, Texas Tech, before taking on No. 8 seed TCU in the afternoon.
Following those matches, the Wildcats will close out pool play Wednesday morning against No. 9 seed Iowa State. The Big 12 Match Play Tournament will conclude Wednesday afternoon where K-State will be pitted against a corresponding team from the opposite pool.
Fans can stay tuned to Golfstat.com to track live scoring throughout the event.