Cats' Conference Title Hopes Take Hit With 34-27 Loss to Texas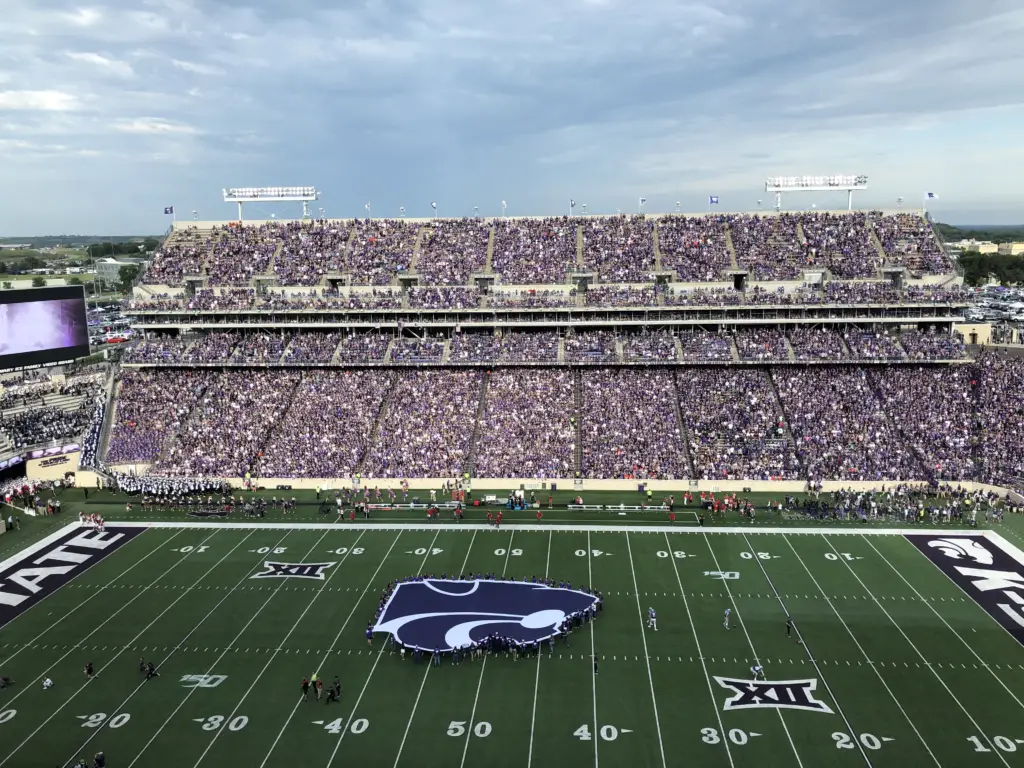 A late Adrian Martinez fumble forced by Texas' nose tackle Keondre Coburn was vacuumed up by linebacker Jaylan Ford and the Longhorns quelled a late K-State comeback to win Saturday night, 34-24, at Bill Snyder Family Stadium.
The Wildcats made the game uncomfortable for Texas by limiting them to just three second half points, but the damage was done as the Longhorns opened a 31-10 halftime lead. UT put up 352 yards of offense against a K-State defensive unit that was riding high after a shut out win over Oklahoma State the week previous.
The Longhorns rode Bijan Robinson for 209 yards on 30 carries and an 18-31 passing night from Quinn Ewers for 197 yards to keep the Wildcats at arms' length.  Conversions on 8 of 15 3rd downs for the night were a key point for the Cats defensively. That holds to a trend this season for the defense, which also was unable to get to Ewers for a single sack.
K-State was sloppy and mistake prone throughout, being penalized nine times for 85 yards, including losing corner Julius Brents barely two minutes in on a questionable targeting call. The final FG drive for Texas was aided by an unsportsmanlike penalty for a late hit on the sideline by Daniel Green and an Eli Huggins defensive holding penalty.
The Cats fumbled three times, losing the one that ended the game, plus Martinez was intercepted for the first time this season, getting picked late in the first half as Texas would pair a field goal and a touchdown after the pick to extend the lead to 21.
The next two games for K-State are away from home, with the Baylor game next Saturday night at 6:00pm. A trip to West Virginia follows, with Kansas then visiting Manhattan on the Saturday following Thanksgiving.
The Wildcats and Bears are in a three-team fight for 2nd in the Big 12, along with the Texas, as all have two losses in conference play. TCU remained unbeaten Saturday with a 34-24 win over Texas Tech.
Powercat Gameday coverage will begin next Saturday at 2:00pm on Newsradio KMAN and 101.5 KROCK.
Final Stats: