Powercat Gameday in Phoenix
K-State fans, if you're heading to Phoenix to watch the Cats and Michigan in the Buffalo Wild Wings Bowl, stay in a 4-star hotel in downtown Phoenix for ONLY $99 a night!
The Hotel Palomar Phoenix is giving the Wildcat Nation a rate of only $99 a night!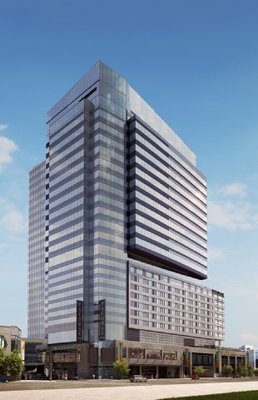 Call 1-800 KIMPTON, that's 1-800-546-7866, and ask for the Hotel Palomar Phoenix "Kansas State Rate".
Book your rooms by December 22nd to get this special $99 rate!
The rate is good from December 22nd thru December 30th!
Spacious guest rooms – some of the largest in downtown Phoenix, with modern work desks and deluxe bathrooms, along with complimentary wireless internet!
The Hotel Palomar Phoenix is just steps from the Powercat Gameday home in Phoenix, The Tilted Kilt!
The Wildcat Nation had so much fun at The Tilted Kilt last year, we're heading back!  We'll be broadcasting live from The Tilted Kilt December 26th, 27th, and 28th!  The Tilted Kilt is located in Cityscape, the central hub in downtown Phoenix – so there's plenty to do for the whole family.
The Tilted Kilt will have food and drink specials for anyone wearing K-State gear – including the "EMAW Shot", which they developed last year!
Take a peek at The Tilted Kilt's menu here.
Parking will be difficult in Tempe, and the Light Rail is next to the Hotel Palomar Phoenix and The Tilted Kilt!  Day passes for the light rail are just $4 a day.
The Hotel Palomar & Tilted Kilt are just steps away from each other!